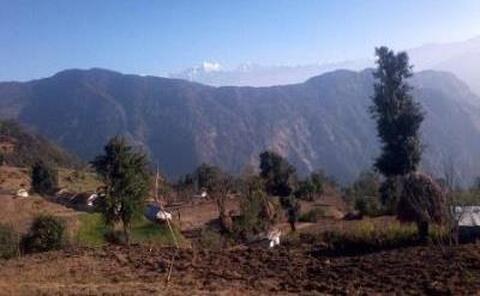 Syuba people mainly live in five Village Develop Communities (VDCs) in Ramechhap district, Janakpur Zone, Namadi, Bhuji, Rasnalu, Duragaun, and Sanipu. The altitude of those villages are 1,800-3,000 meters. In order to reach a bus service or buy basic necessities, they need to walk four to five fours or to some other village two to three hours away.
                  At present, there are only primary schools in the Syuba villages. To get to school children have to walk 30 mins to 1 hr. Villages and houses are far from each other. Even schools are located quite far from each other. To reach a secondary schools, it can takes up to 3-4 hours to walk. Therefore some students need to rent a room to stay close to their school. That is why only a few Syuba have higher level education.
                     Generally peopls of other castes do not live in Syuba villages. Therefore, the Syuba language is spoken everywhere in the community. In ancient times these people used horses for transportation. These days, they do not have any horses and have to walk and carry their luggage and basic necessities on their back.
                     Syuba people also live in other parts of Nepal. Currently they are to be found living in Lamjung and Gorkha districts, Tatopani of Sindupalchowk district, Kathmandu, and even in Sikkim, Darjeeling and Kalimpong, in India.